18
Jun
Pre-leased property for sale at JMD Megapolis Gurgaon || 9810009339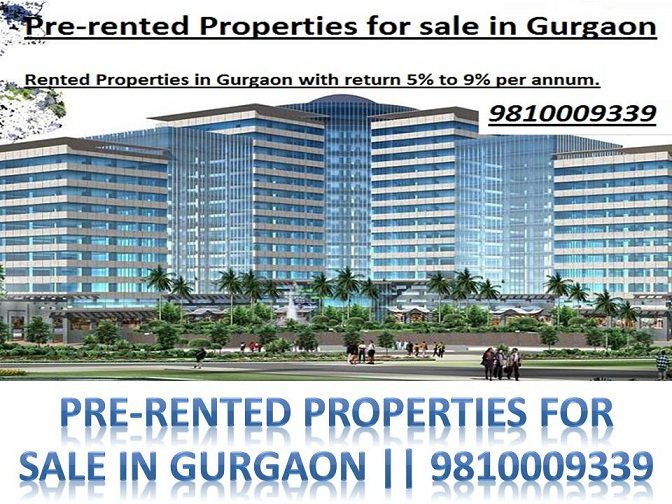 Pre-leased property for sale at JMD megapolis gurgaon
What all are best options in Pre-leased property for sale at JMD Megapolis Sohna Road Gurgaon?
There are few pre-leased property for sale at JMD Megapolis Sohna Road Gurgaon with following details :-
Property Details
Unit: Independent units
Size: 5684 (1421 X 4)
Furnishing: Fully Furnished - Furnished by the owner
Lease Terms
Lock-In Period: 3 Years
Lease Term: 9 Years
Security Deposit: 4 Months
Rent Escalation: 15% after 3 years
Financials
Priced at: Rs.5,72,94,720/-
Monthly Rental: Rs 3,58,092/-
Return on Investment: 7.5%
Rate per Sq Ft: Rs 10,080/-
Rent per Sq Ft: Rs 63
About the Tenant – Prospecta
Prospecta is a rapidly growing global technology company offering intelligent and flexible solutions. An SAP Services Partner with SAP certified solutions, Prospecta was incorporated in 2002, with a focus to deliver business value to customers and partners. Beginning its journey from Sydney, Australia (our headquarters) Prospecta has grown over the years and now has a global presence.
Prospecta's core competency revolves around understanding the client's needs and through the aid of technology, ensure that a cost efficient and robust solution is presented thus offering them maximum business value! Prospecta's service delivery initiative focusses on quality and long term client relationships and the same is reflected in our products and services providing our customers complete peace of mind.
Prospecta's vision is to provide practical solutions that are easy to use, quick to implement and enable a fast return on investment.
Also Read :- Furnished Office space for rent in Gurgaon.
There full range of software products address the needs of business and IT users looking to improve Data Governance, Data Quality, B2B commerce, Occupational Health and Safety, Automating Manual Process or providing organisations with the best skilled technical resources
– both as an onsite or as an offsite model. They specialize in SAP Mobility Services and also offer SAP AMS and Implementation support.
There are few other MNC companies pre-leased at JMD Megapolis Sohna Road Gurgaon with investment 95 lacks onwards. For further details feel free to us.