11
Jun
Pre-leased property in Splendor trade tower || 9810009339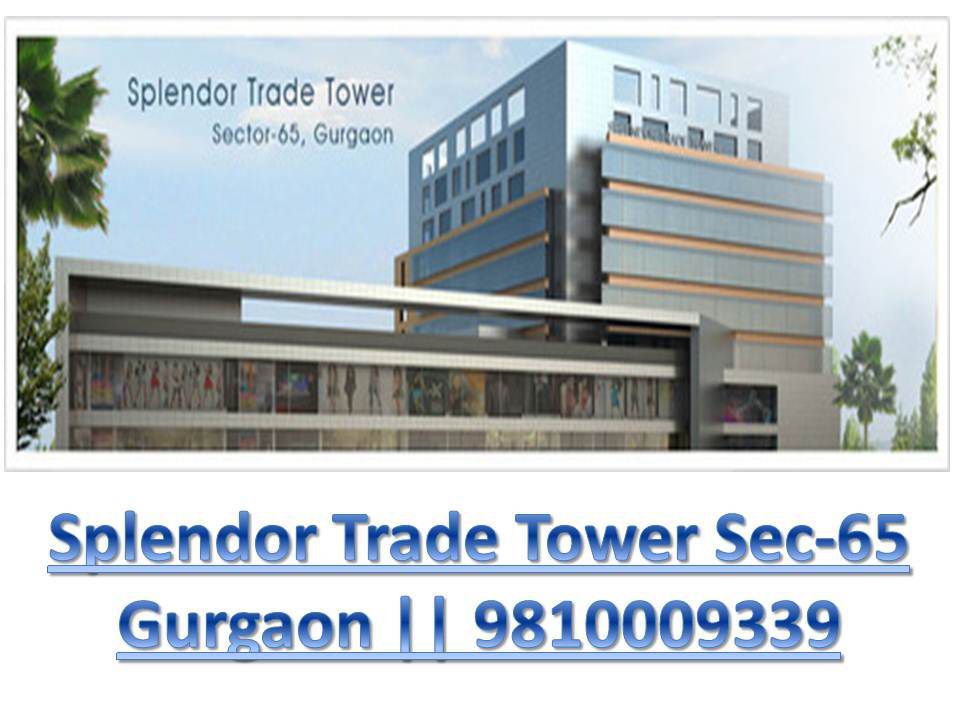 Pre-leased property in Splendor trade tower
Pre-leased property for sale Splendor trade tower Gurgaon
Pre-leased property for sale at Splendor trade tower sec-65 Gurgaon located at golf course extension road.
Splendor Trade Tower, Gurgaon has been designed by the world renowned Architect - Arcop Associates. It takes into account the minute details of a modern business – n – leisure environment and offers the advantage of seamless functioning of facilities for corporate offices.
The Project is located at one of the most promising locations, South of Delhi - Sector – 65, Gurgaon. Gurgaon is fast emerging as the most sought after corporate destination for most of the large Indian, multinational and foreign companies. With convenient access to neorich neighbourhood and accessibility of different parts of Gurgaon and South Delhi, Splendor Trade Tower offers large floor plate for retail as well as commercial enterprises who will have the advantage of an integrated commercial environment.
We have some pre-rented properties at Splendor trade tower sec-65 gurgaon for sale and the details are as follows :-
Tenant – NTT Data
Area Taken: 1,50,000 Sq.Ft.
Size available for sale : 3750 Sq.Ft.
Furnishing: Fully Furnished - Furnished by the owner.
Lock-In Period: 3 Years.
Lease Term: 9 Years.
Security Deposit: 6 Months.
Rent Escalation: 15% after 3 years.
Lease Starting Date- Sept 2015.
Return on Investment: 6.5 %
Rate per Sq Ft: Rs 13,371/-
Rent per Sq Ft: Rs 78/.
Also Read :- Office space for rent in Gurgaon.
For further details about pre leased property at splendor trade tower sec 65 feel free to call at +91-9810009339.